PSAC welcomes plans to re-open Kitsilano Coast Guard Station, urges government to act quickly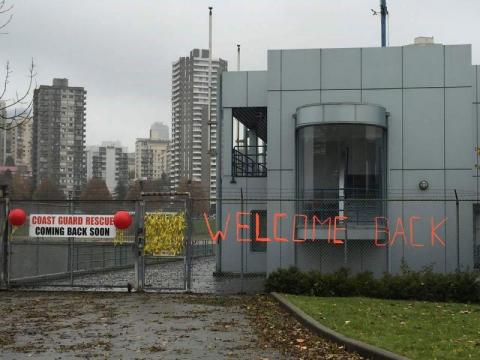 Hunter Tootoo, the Minister of Fisheries, Oceans and the Canadian Coast Guard, officially announced today that the Kitsilano Coast Guard Station in Vancouver would be re-opened.
"PSAC is happy to see the government listened to British Columbians and officially announced Kits Station's reopening today," said Bob Jackson, Public Service Alliance of Canada Regional Executive Vice-President for BC.
"After almost three years, British Columbians will finally get back the vital marine services we need in Vancouver harbor." Jackson continues, "This is a major victory for all who campaigned against the closure by the previous Conservative government. The community spoke, and the government listened."
The Public Service Alliance of Canada encourages Minister Tootoo to act swiftly to re-open the facility and to ensure the staffing levels at Kits Station are restored to their former levels.
PSAC also calls on the government to reverse cuts to marine and environmental safety implemented by the former Conservative government, including the closure of Marine Traffic Communications Stations, the closure of the federal Environmental Emergencies Program office in Vancouver, and a projected budget reduction of $20 million at the Coast Guard.
English